Everyone wants an awesome workplace, right?
Congratulations to Texas Health Resources for topping the list of Best Workplaces in Texas 2017!
Our birth community depends heavily on the services provided by the more than 28,000 employees and partners at Texas Health Resources – one of which I married, lucky me! Knowing how satisfied they are performing jobs that directly effect our growing community makes me thankful to be a resident of North Texas and a birth doula in the Dallas-Fort Worth area!
If you're looking for just the right hospital for your birth, visit these links to explore Texas Health maternity services options in North Texas:
You can also find out what employees are saying about working at Texas Health Resources, and then find a career with this awesome organization. Thank you, THR, for your continued commitment to providing quality workplaces in North Texas and compassionate healthcare in DFW!
You win!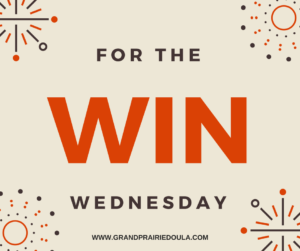 Until next time…
Jennifer